What are pocket testers?
Pocket testers are waterproof and handy measuring devices that can be used for fast and accurate measurement of various parameters.
Firstly, pocket testers measure electrochemical parameters in water and can be used in a wide range of applications.
They provide practical solutions for measuring the following parameters:
pH
ORP
conductivity
TDS
mV
temperature
dissolved oxygen
The handy testers and our multi channel handheld meters are also suitable for the analysis of industrial waste water, drinking water as well as products from the food and beverage industry and in the field of agriculture for the measurement of:
ammonia
calcium
chloride
fluoride
potassium
sodium
nitrate

salinity
In our online store you will find pocket testers from various manufacturers:
Horiba
Milwaukee
XS Instruments
which can be used for the different fields of application
Aquaculture, Aquaristics, Water cultures.
pool
beverage industry
food industry
horticulture
environmental monitoring
Heating filling water monitoring
laboratory tests
Project work in the school environment
Water conditioning, water treatment
Our product portfolio includes various measuring instruments for a wide range of parameters. By selecting suitable sensors, for example, our multi-parameter capable measuring instruments can be specifically combined for the respective application/area of use.
In addition to individual pocket testers for carrying out the measurement you require, numerous case solutions are also available, e.g. for investigating water quality in boiler houses.
With the pocket testers and the supplementary case solutions, we enable you to carry out fast on-site tests, not only in the water sector.
By means of fast on-site analysis of measurement parameters, pocket testers make a major contribution to environmental protection as well as to the safety of your processes. Regular monitoring of the nutrient content in plant stems, soil solutions, irrigation water and drainage water not only ensures good yields and fruit quality, but also lowers the cost of fertilizers and thereby also reduces the excessive input of polluting substances into our ecosystem.
Your advantages at a glance:
Simple and uncomplicated handling
Quick and easy reading of the measurement results
Broad product portfolio for use in your desired application area with the specific measurement parameters
High-quality sensor technology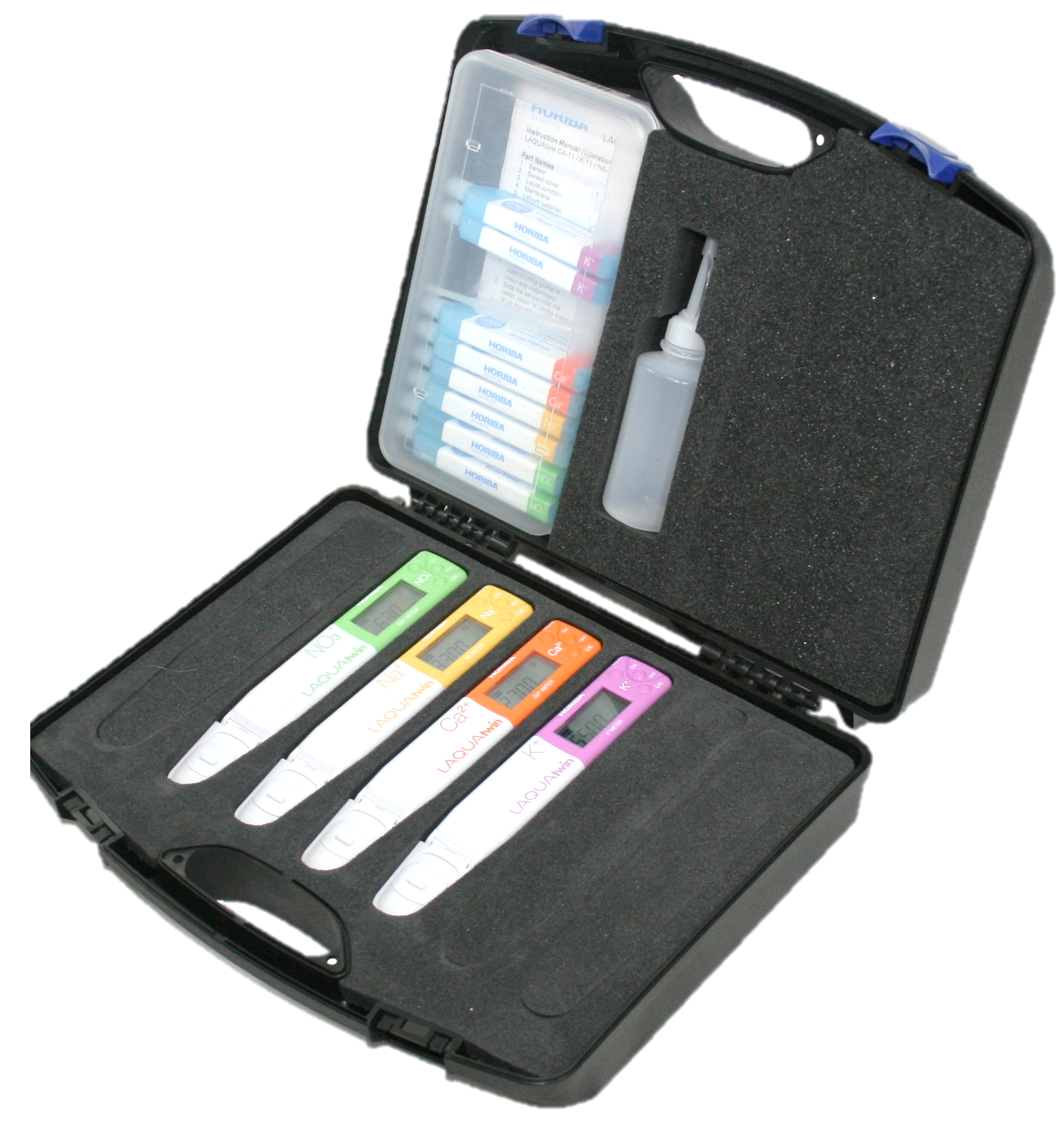 Horiba 4M LAQUAtwin Kit with Sodium, Potassium, Nitrate and Calcium Ion Tester
Product number: 895690
Measuring range:
see technical data
| Measurement parameters:
Sodium ions | Potassium ions | Nitrate ions | Calcium ions | Temperature
With the HORIBA 4M LAQUAtwin Kit you get a high-quality mobile laboratory for your analyses.The high-quality case contains the well-known ion selectives "Made in Japan" LAQUAtwin Pocket Tester for sodium, potassium, nitrate and calcium determination and offers you a price advantage, as you receive the case including accessories free of charge compared to a single purchase. The lid of the case itself contains a storage box for the colour-sorted calibration solutions included in the scope of delivery, as well as a wash / spray bottle for easy cleaning of the sensors.The case itself can hold up to seven HORIBA LAQUAtwin Pocket Testers, so simply add the additional testers you want to the shopping basket and we will take care of everything else.As usual, the manufacturer provides a two-year warranty and the devices offer the advantage that the sensors can be stored dry and you do not need any storage solutions.Do you have any questions? Please feel free to call us!Manufacturer Part No. 1300083234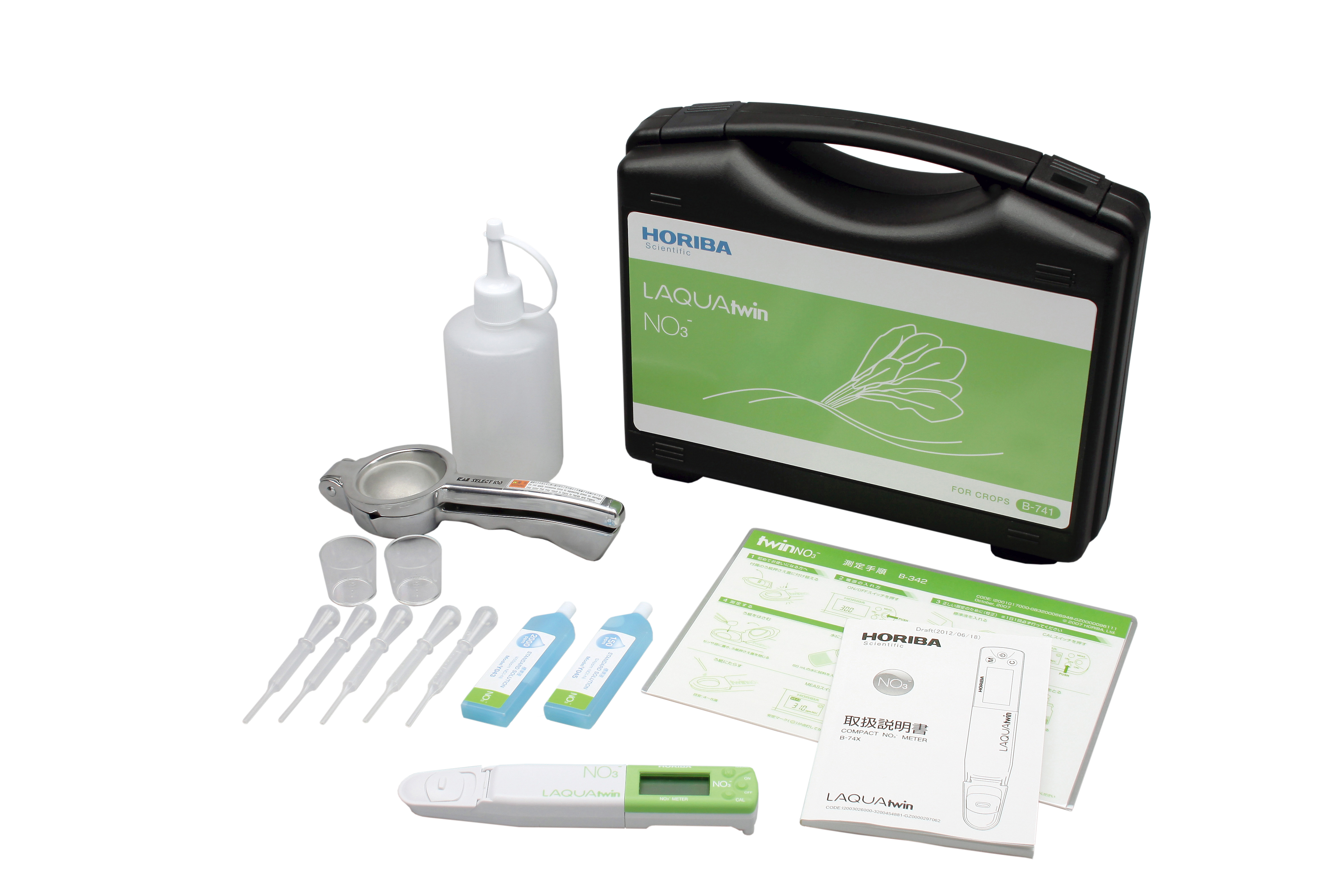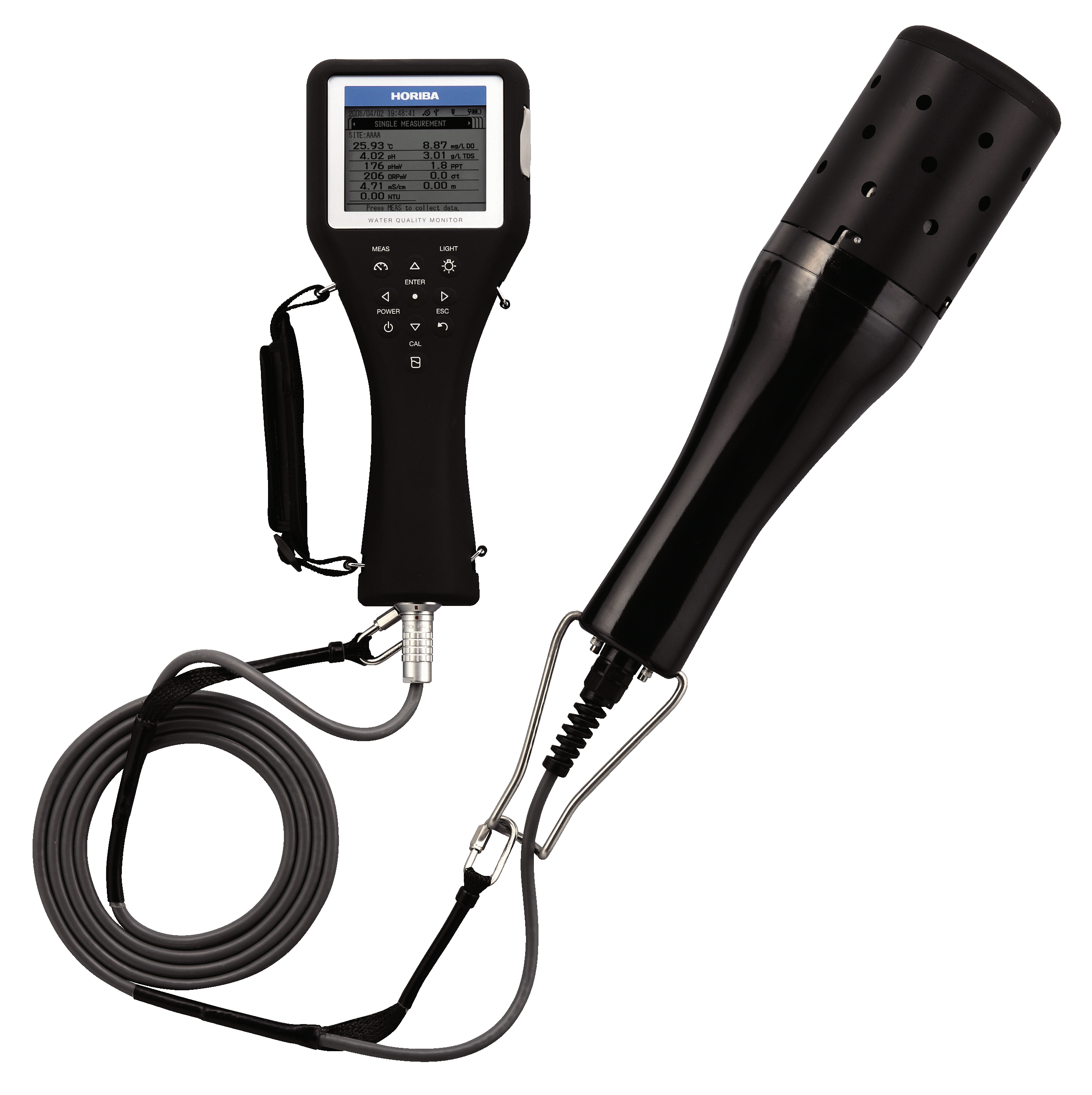 Horiba U-50 Series Multiparameter Water Analysis Professional Instrument optional with GPS and Sea Depth Measurement
Product number: 895771
Cable length:
2 meters
| Model type:
U-51
|
Measurement parameters:
pH | ORP | Dissolved Oxygen | Conductivity | Salinity | Dissolved Solids TDS | Specific Gravity of Seawater | Water Depth | Turbidity
Measure and Display 11 Parameters Simultaneously with Innovative Features, Newly Designed Control Unit and Sensor TechnologyDear customers, we will provide you with the item description in the next few days. You will find the technical data in the form of a table, which will give you a good overview, under the "Specifiactions" tab. You are also welcome to take a look at the product flyer in the download area, which contains all the important information.