Horiba U-50 Series Multiparameter Water Analysis Professional Instrument optional with GPS and Sea Depth Measurement
Product number: 895771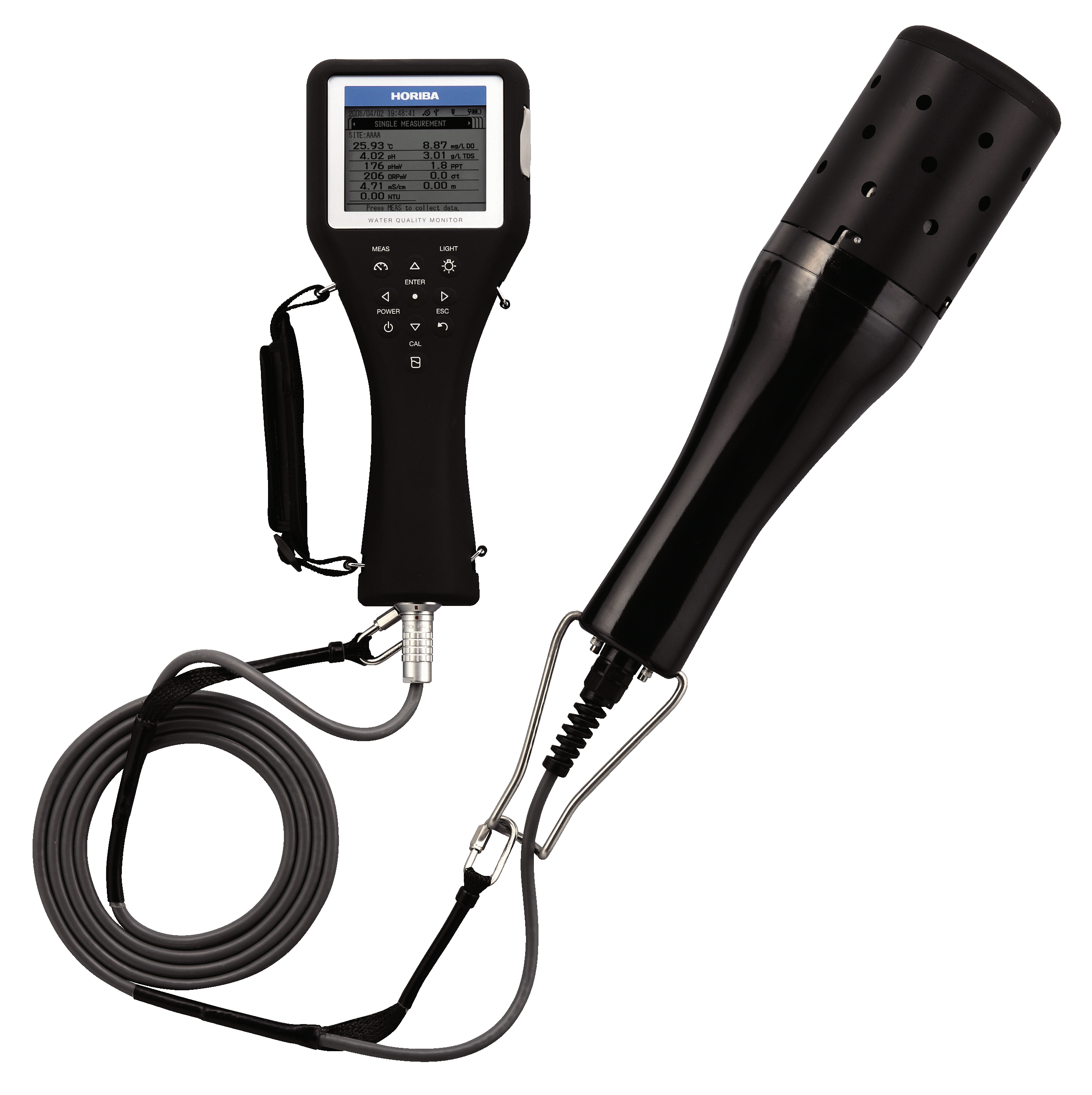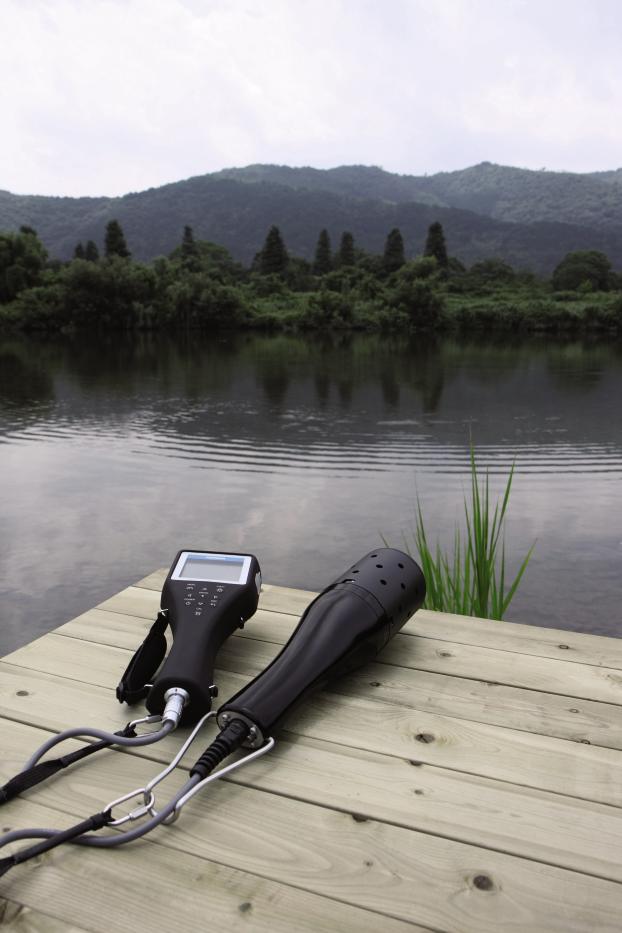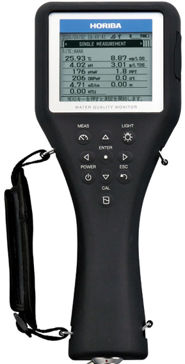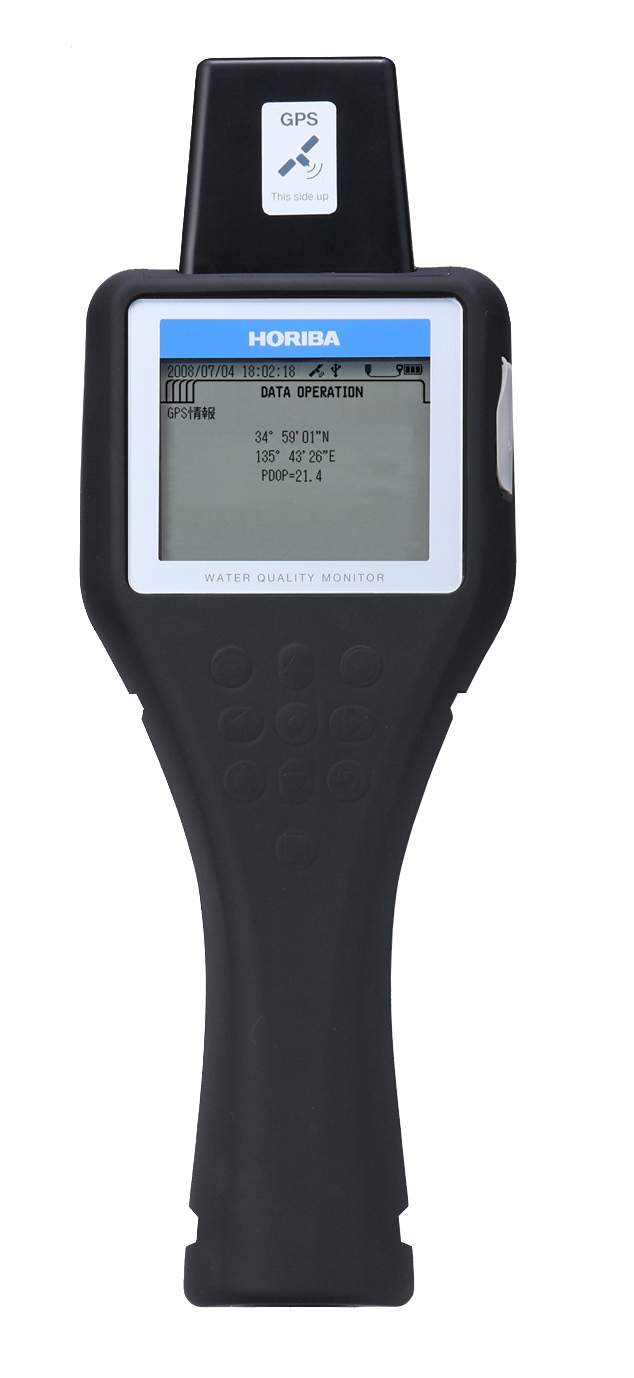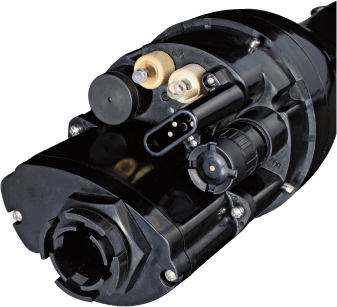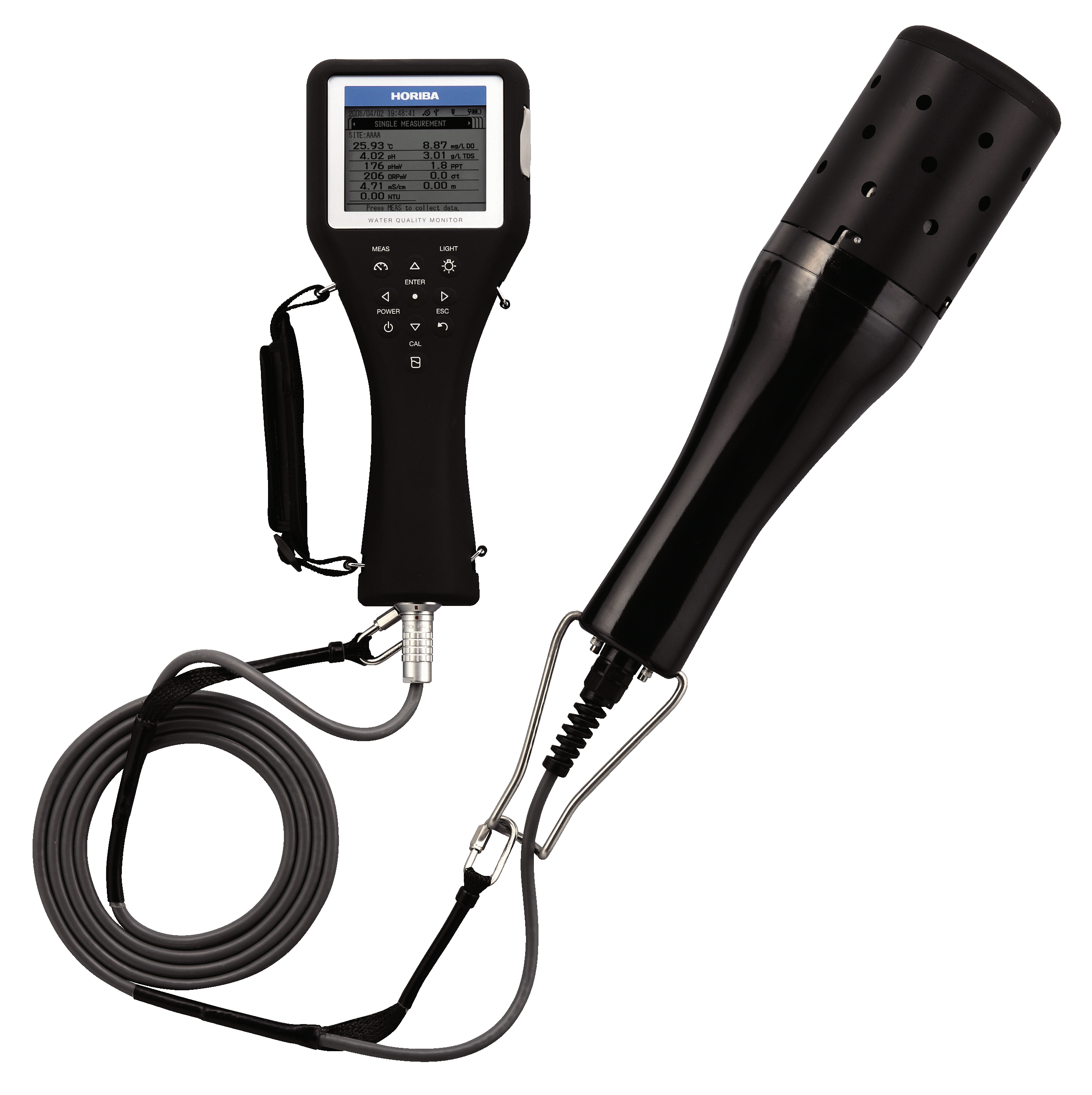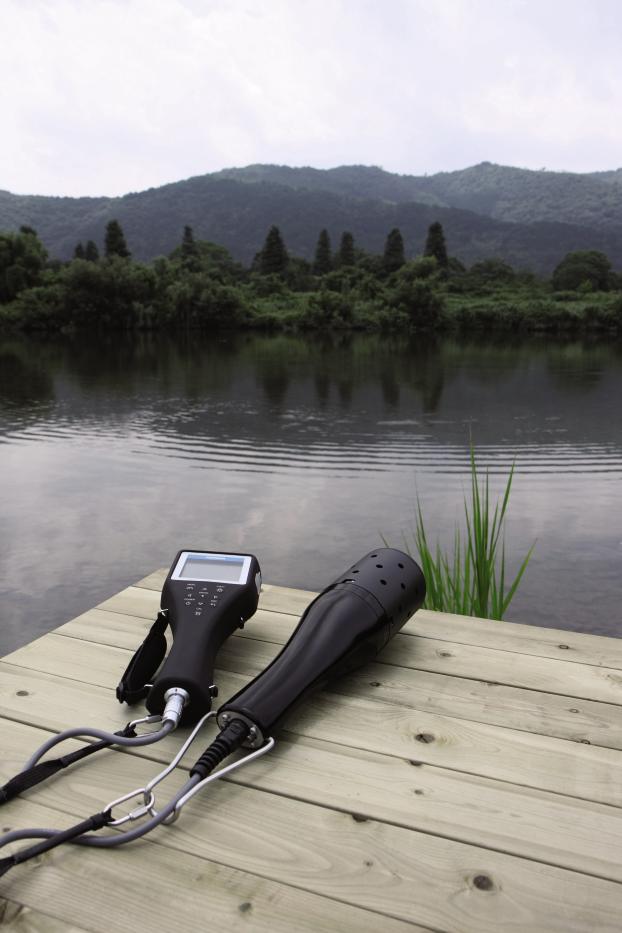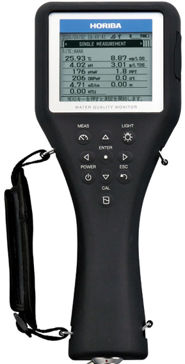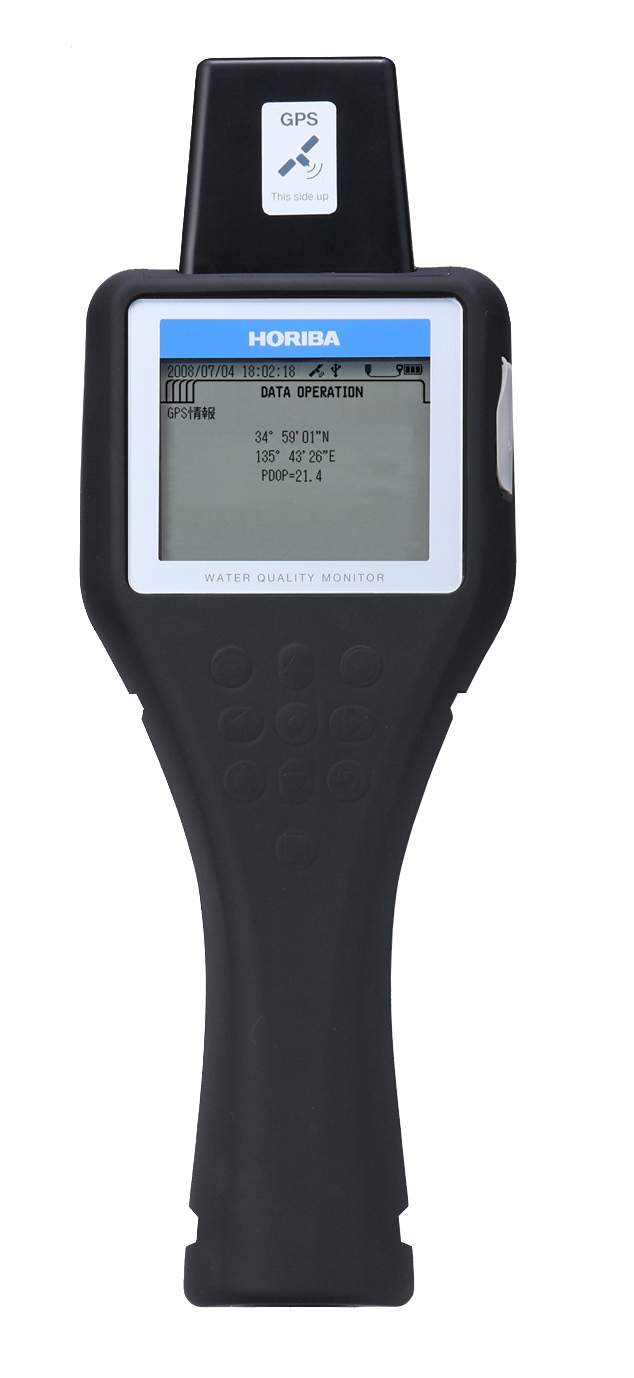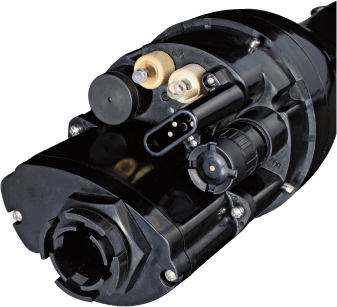 €2,838.00*
Please log in to receive your conditions.
Available in 28 days, delivery time 1-2 days
Measurement parameters:
pH | ORP | Dissolved Oxygen | Conductivity | Salinity | Dissolved Solids TDS | Specific Gravity of Seawater | Water Depth | Turbidity
Menu navigation:
Englisch, Japanisch, Russisch, Spanisch, Portugiesisch
Product information "Horiba U-50 Series Multiparameter Water Analysis Professional Instrument optional with GPS and Sea Depth Measurement"
Measure and Display 11 Parameters Simultaneously with Innovative Features, Newly Designed Control Unit and Sensor Technology
Dear customers, we will provide you with the item description in the next few days.
You will find the technical data in the form of a table, which will give you a good overview, under the "Specifiactions" tab. You are also welcome to take a look at the product flyer in the download area, which contains all the important information.
Applications:

Aquaculture and Coral

, Aquariums

, Environmental

, Hydroponics

, Schools

, Water Conditioning

, Water Treatment

Brand:

Horiba

Parameter:

Combined Multiparameter

, Conductivity and TDS

, ORP

, Oxygen

, Salinity

, Seawater specific gravity (SSG)

, pH

Quality:

Professional
Specifications
U-50 Series Specifications
U-51
U-52
U-52G
U-53
U-53G
U-54
U-54G
Sensor Probe
Measurement temperature
-10 to 55℃
Maximum sensor diameter
Approx. 96 mm
Probe length
Approx. 340 mm
Cable length
Standard: 2 m, option: 10, 30 m
Mass
Approx. 1,800 g (Approx. 3.97 lbs)
Automatic calibration (uses pH4)
●
Turbidity wiper
─
─
─
●
●
─
─
Measurement depth
Max. 30 m
Liquid contact part material (liquid end material)
PPS, glass, SUS316L, SUS304, FKM, PEEK,Q, titanium, FEP membrane, POM
Water resistance
JIS protection level 8
Control Unit
Outer dimensions
115 (W) x 66 (D) x 283 (H) mm
Mass
Approx. 800 g (Approx. 1.76 lbs)
LCD
320 x 240 liquid crystal display with backlight (black and white)
Data memory
10.000
Communication
USB
Battery
C batteries x 4
Water resistance
JIS protection level 7 (when sensor cable is fitted)
Battery Life
Approx. 70 hours (without backlight)
Approx. 500 measurements
Approx. 70 hours (without backlight)
Storage temperature
-10 to 60℃
Ambient temperature
-5 to 45℃
pH
●Two-point calibration ●Automatic temperature
Measurement principle
Glass electrode method
Range
pH 0 to 14
Resolution
0.01pH
Repeatability
±0.05pH
Accuracy
±0.1pH
Oxidation
Reduction Potential (ORP)
Measurement principle
Platinum electrode method
Range
-2000 mV to +2000 mV
Resolution
1 mV
Repeatability
±5 mV
Accuracy
±15 mV
Dissolved Oxygen
(DO)
●(0 to 70 PPT/automatic)
● Automatic Temperature Compensation
Measurement principle
Polarographic method
Range
0 to 50.0 mg/L
Resolution
0.01 mg/L
Repeatability
±0.1 mg/L
Accuracy
0 to 20 mg/L: ±0.2 mg/L 20 to 50 mg/L: ±0.5 mg/L
Conductivity (COND)
● Auto range
● Automatic temperature compensation (25°C)
Measurement principle
4 AC electrode method
Range
0 to 10 S/m (0 to 100 mS/cm)
Resolution
0.000 to 0.999 mS/cm: 0.001 mS/cm 1.00 to 9.99 mS/cm: 0.01 mS/cm 10.0 to 99.9 mS/cm: 0.1 mS/cm
0.0 to 99.9 mS/m: 0.1 mS/m 0.100 to 0.999 S/m: 0.001 S/m 1.00 to 9.99 S/m : 0.01 S/m
Repeatability
±0.05% F.S.
Accuracy
*±1% F.S. (Median of two-point calibration)
Salinity
Measurement principle
Conductivity conversion
Range
0 to 70 PPT (permillage)
Resolution
0.1 PPT
Repeatability
±1 PPT
Accuracy
±3 PPT
Total Dissolved Solid
(TDS)
●conversion factor setting
Measurement principle
Conductivity conversion
Range
0 to 100 g/L
Resolution
0.1% F.S.
Repeatability
±2 g/L
Accuracy
±5 g/L
Seawater specific
gravity
●Display σ t, σ 0, σ 15
Measurement principle
Conductivity conversion
Range
0 to 50 σ t
Resolution
0,1 σ t
Repeatability
±2 σ t
Accuracy
±5 σ t
Temperature
Measurement principle
Thermistor method
Accuracy
-10 to 55℃
Range
0.01℃
Resolution
*±0.10℃ (at calibration point)
Repeatability
JIS class B platinum thermometer sensor (±0.3+0.005 | t |)
Turbidity (TURB)
Measurement principle
─
LED light source and 30°scattering method
Tungsten lamp source and 90°scattering method
LED light source and 90°scattering method
Range
0 to 800 NTU
0 to 1000 NTU
0 to 1000 NTU
Resolution
0 to 99.9 NTU: 0.1 NTU 100 to 800 NTU: 1 NTU
0 to 9.99 NTU: 0.01 NTU 10 to 99.9 NTU: 0.1 NTU
100 to 1000 NTU: 1 NTU
0 to 0.99 NTU: 0.01 NTU 1 to 99.9 NTU: 0.1 NTU
100 to 1000 NTU: 1 NTU
Repeatability
*±5% (Reading) or ± 0.5 NTU whichever is greater
±3% (Reading) or ±0.1 NTU whichever is greater
±5% (Reading) or ± 0.5 NTU whichever is greater
Accuracy
±5% (Reading) or ±1 NTU whichever is greater
0 to 10 NTU: ±0.5 NTU
10 to 1000 NTU: 3% (Reading)
or ±1 NTU whichever is greater
±5% (Reading) or ±1 NTU whichever is greater
Water depth
Measurement principle
─
─
Pressure method
Pressure method, only 10m and 30m product
Range
0 to 30 m
Resolution
0.05 m
Repeatability
±1% F.S.
Accuracy
±0.3 m
GPS
12 channel parallel
─
─
●
─
●
─
●