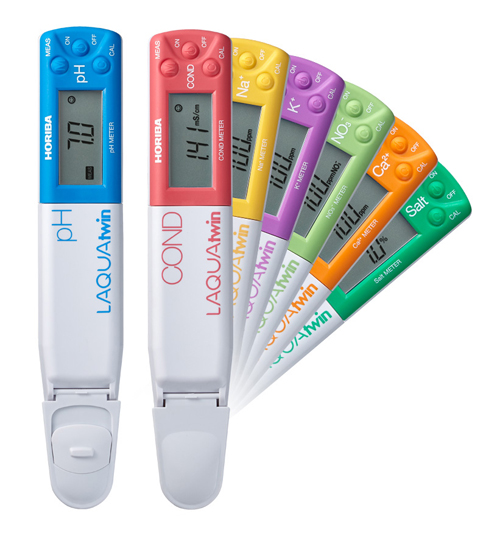 60 years of HORIBA know-how have gone into the development of LAQUAtwin meters to bring you the highest quality technology that can be used anywhere, anytime. And they are so easy to use, you don't need any training! Calibrate and measure at the touch of a button - the smiley face lets you know when the result is ready to read.
Effortless automatic calibration with a few drops of standard solution gives you confidence that your measurements are accurate. Two-point calibration is also possible.
Horiba devices come with a 2-year warranty.
Feel free to take a look at the Horiba Pocket Tester in use: Pocket Tester Shop
Overview of possible applications of HORIBA products